November 2019
Week commencing 11th November
At The Vale this week students in Construction are refurbishing a stain glass window that has been stripped and cleaned and sanding wood in preparation to construct a bird table. Whilst in Bikes students have been fixing gears and building a bike from spare parts.
In Science this week some students have been matching circuit symbols, names and functions of components. Some students have been investigating how the size of a beaker can affect the length of time a candle burns.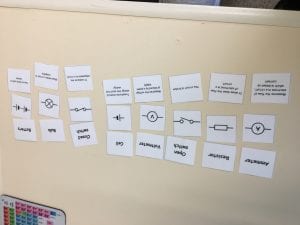 Congratulations to students at The Salon Academy who have received this letter from a happy customer.
Letter from client at The Salon Academy
In Maths this week students were learning how to expand brackets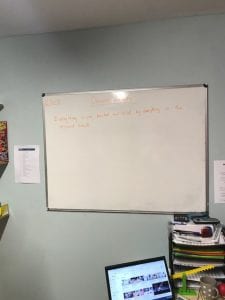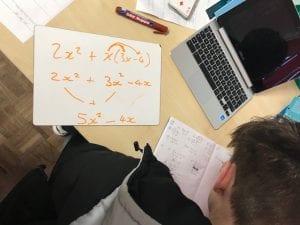 In Progression this week students have been testing reaction times, in preparation for seeing if reaction times are influenced by a drug (caffeine). Student have also watched a video on the physical and mental effects of drugs.
In Business this week students have looked at roles of different business departments and how to categorise administration tasks.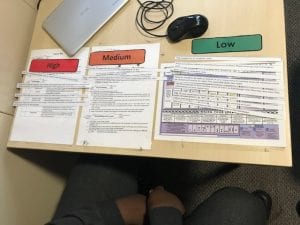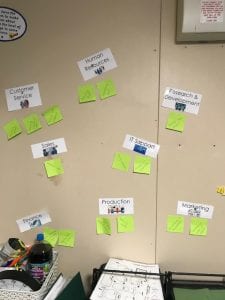 Week commencing 4th November
At The Vale this week in Construction, students were chiselling wood to fit door locks, fine tuning plastering skills, re-puttying stain glass window edges and in Bikes they stripped a bike down for parts. In the afternoon students went for a walk down to Reddish Vale Country Park to feed the ducks.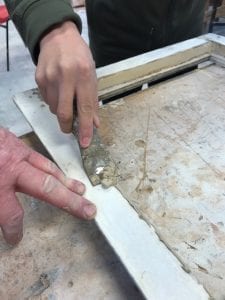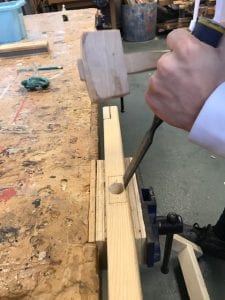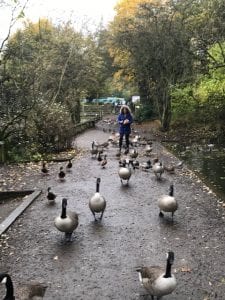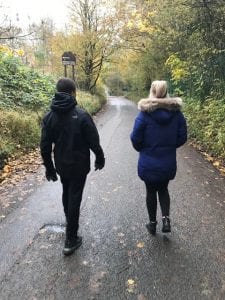 In Science this week students have carried out experiments looking at: Does speed change with weight?  Using a variable resistor to change the brightness of bulbs, measuring voltage and measuring  conductivity of heat.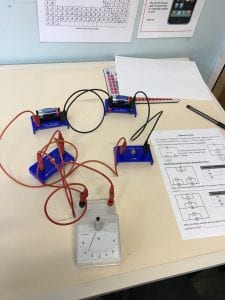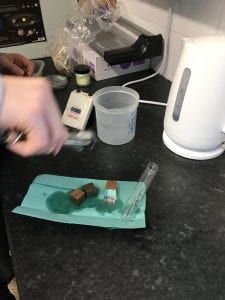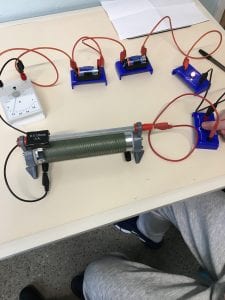 In Progression this week students have watched clips on the classification of various drugs and looked at grouping different types of drugs based on how they affect the body.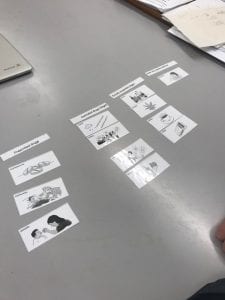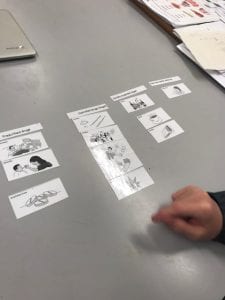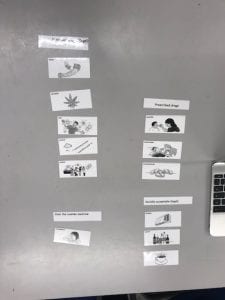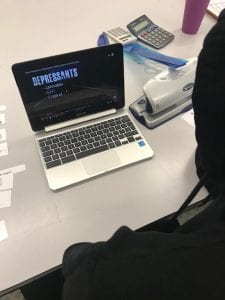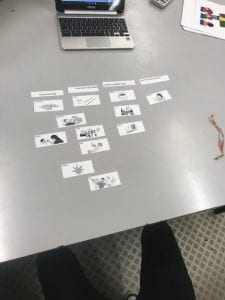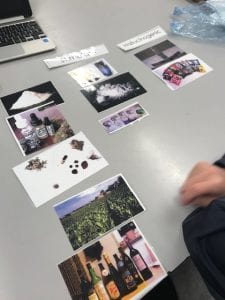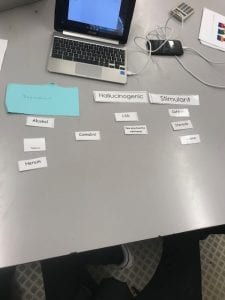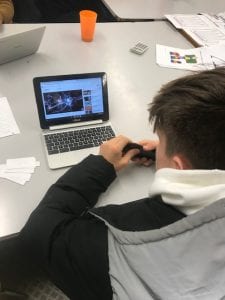 October 2019
Week commencing 28th October
In Progression this week students started their Alcohol and Drug Awareness Units. Students were asked to brainstorm and list any drugs they were currently aware of. This was then built upon by students being asked to match names, pictures and definitions of various types of drugs.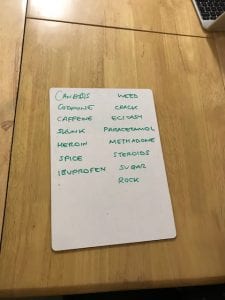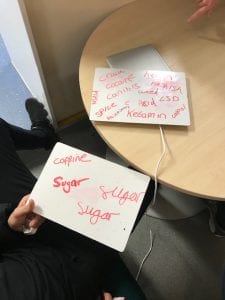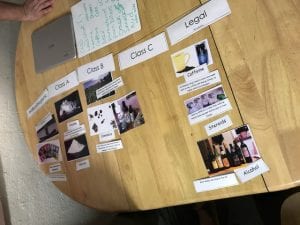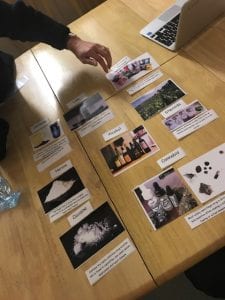 In Business students were asked to match various entrepreneurs with their pictures, and what business they had started.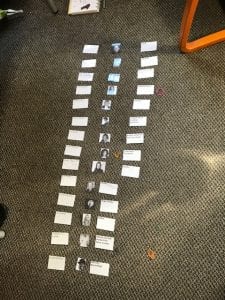 In Construction students have been learning plastering skills.
In Hair and Beauty students have worked with a client completing a shampoo and blow dry using a round brush. Worked on sectioning on a training head. All learners have been working on the social skills within the kitchen – helping to make lunch and cleaning up the Academy after a session.  Great team work demonstrated.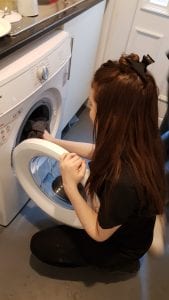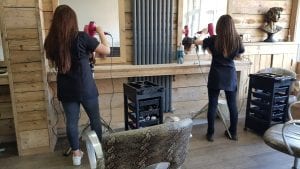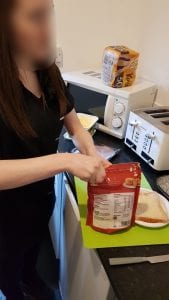 At The Vale students also participated in a game of Pictionary to work on their team working skills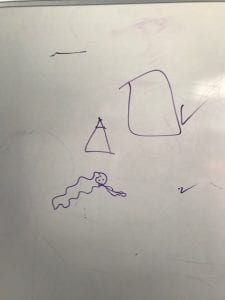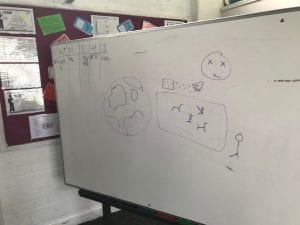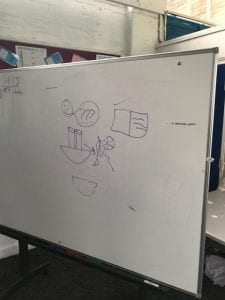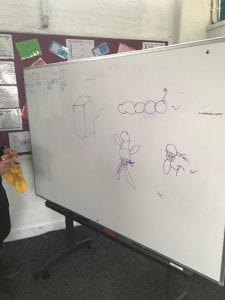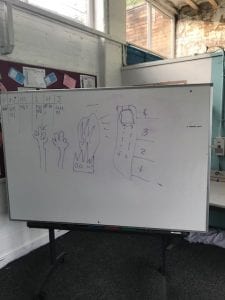 Week commencing 14th October
To celebrate Halloween students at The Vale decorated pumpkins to take home.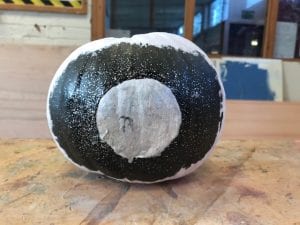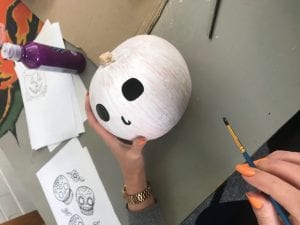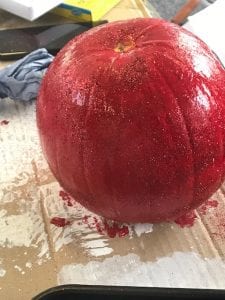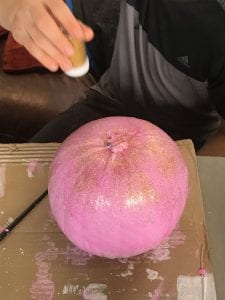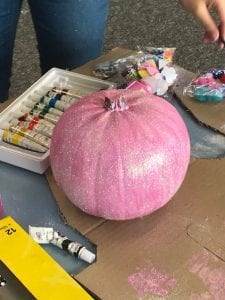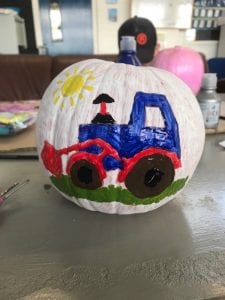 In Hair and Beauty students have been working within the community and building good relationships. Student's have been learning massage techniques for shampooing, practising smooth blow-drying using a flat brush and creating movement in the hair with thermal styling equipment.
This week in Progression, students and teachers used their questioning and thinking skills to play Who Am I?
This week in Bikes students were realigning a bike wheel, fixing punctures and fixing breaks on a child's bike.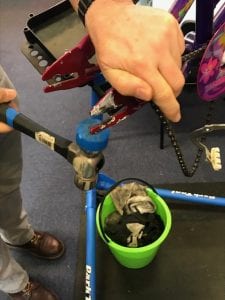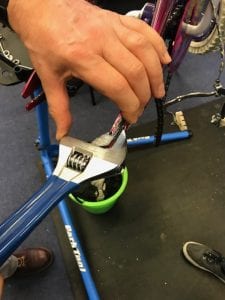 In Construction some students were cutting glass to make a stain glass window. Another student made a Dowel, Miter and Butt joint, as well as Corner Halving.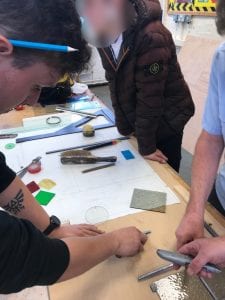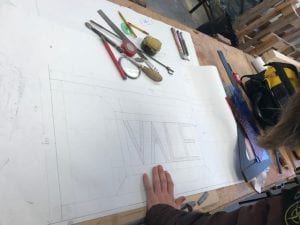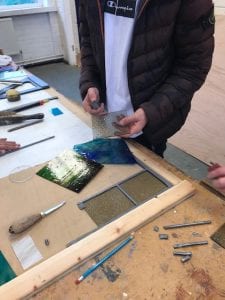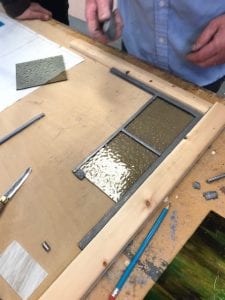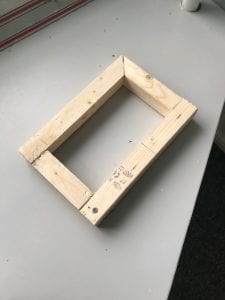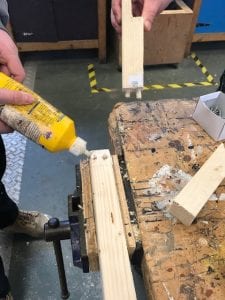 Week commencing 7th October
In Science this week, student have been learning about how electricity flows, measuring currents and the use of variable resistors.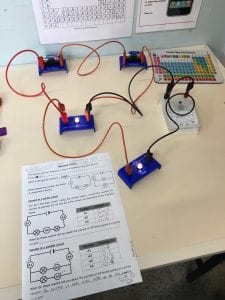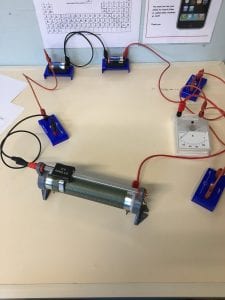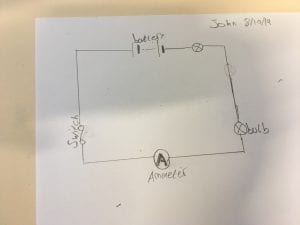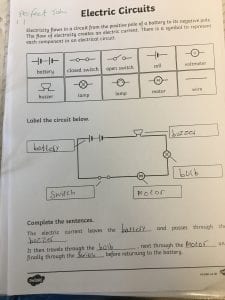 September 2019
Week commencing 30th September
We have been creating an electricity model in Science this week.
The cups represent the electrons, Claire is the battery, the pupil is a bulb and the sweets the energy transferred.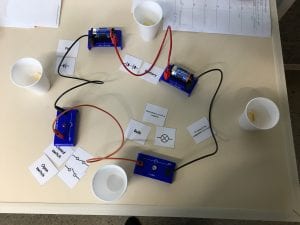 In Progression students took part in a game of charades. This looked at developing our non-verbal skills and well as team working skills. Students also had some fun whilst having a competition of who could keep a feather in the air the longest.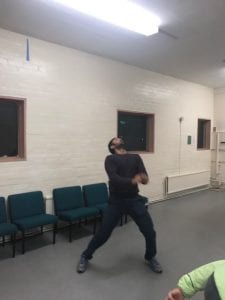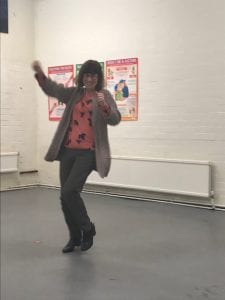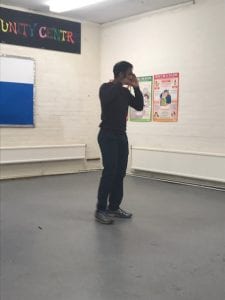 In Art this week students have been creating work based on healthy eating.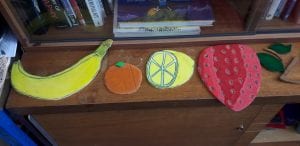 Week commencing 23rd September
Students in The Salon Academy have been busy this week, practising techniques of how to blow dry hair straight.
In Sport this week we had a student become a real life hero. During a routine walk around Reddish Vale Country Park student J spotted an injured bird. As he tried to approach the bird, it fled into the water where it struggled to swim due to a broke wing. 
Student J without hesitation went into the water (after checking with his teacher) to rescue the bird. Student J proceeded to dry the bird using his coat and took it to the visitor center where he arranged bedding and food whilst the experts could be consulted. Here at Broadstones we are so proud of Student J.
This week in progression students have been working in teams playing ping-pong cups. This allowed students to work with their peers to try and get the most points by bouncing their ball into cups labelled with points. Everyone had lots of fun with some staff dancing thinking it would help the balls get in the cups.
Week commencing 16th September
This week in Science students have been learning about circuits and how to build their own.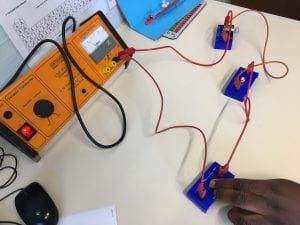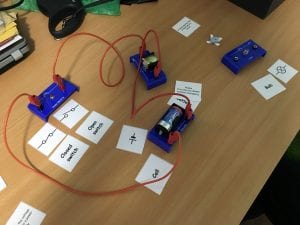 The second week of progression involved teachers and students completing an obstacle course blindfolded.
This task allowed the development of communication as well as trust whilst having a lot of fun.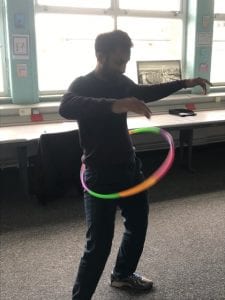 Week Commencing 9th September
In the first week of progression lessons students were given the task of creating an imaginative structure, using straws and sello-tape that was able to support an apple off their chosen surface.
Teachers were not allowed to talk and could touch the materials. Students had to give instructions without touching anything.
This allowed students to develop skills in team working, communication and resilience.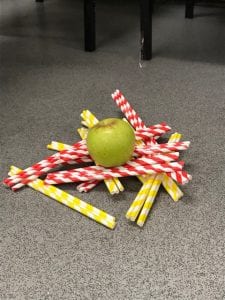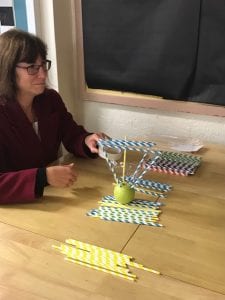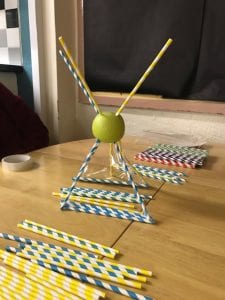 February 2019
We are proud to announce that Broadstones School will begin the process of becoming a part of The National Nurturing Schools Programme.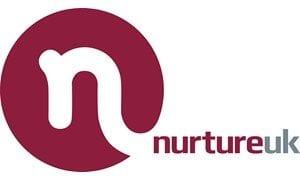 The National Nurturing Schools Programme is a programme  that allows staff to develop and embed a nurturing culture  throughout their schools, enhancing teaching and learning, promoting healthy outcomes for children and young people,  all by focusing on emotional needs and development as well  as academic learning in a whole-school environment. And for schools to gain recognition for achieving a higher level of nurturing provision, there is The National Nurturing School Award – assessed and awarded by NGN.
January 2019
We are delighted to announce our new training Salon has been completed! The pupils are as excited as us. Big thanks of course to www.stockportbuildingandjoinery.co.uk they have really taken us under their wing and gone the extra mile for us.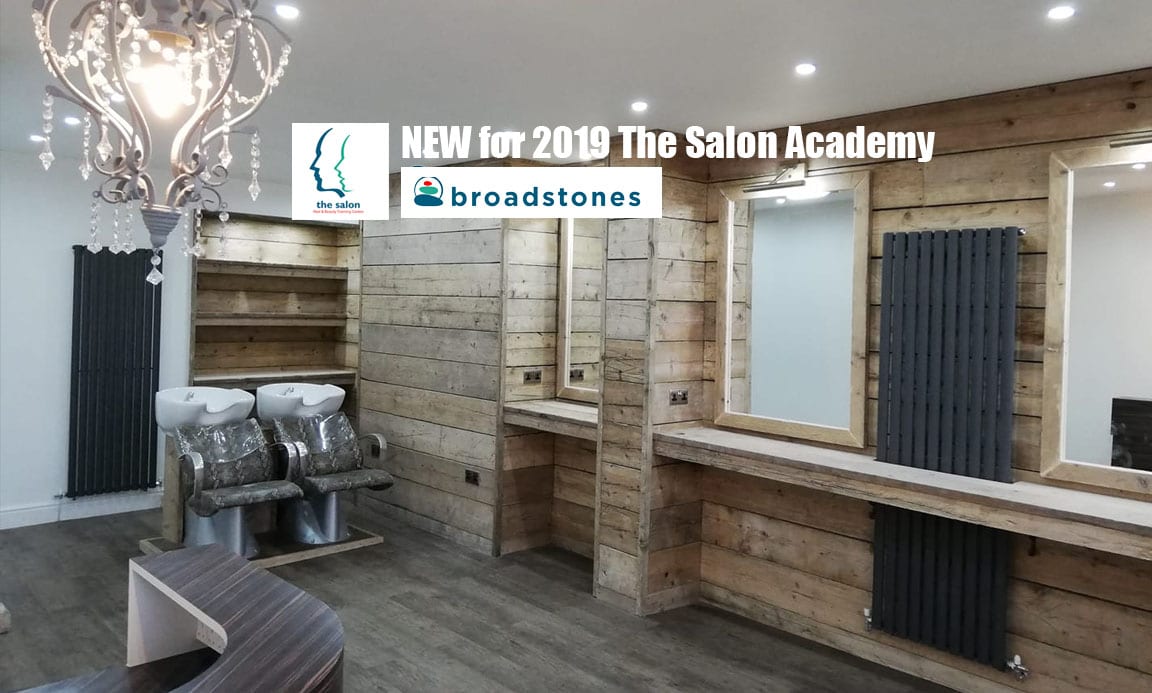 Broadstones School is becoming a nurture school!
In March 2019 Broadstones school will begin the process of becoming a nuture school The process lasts two years and we are so excited to have this opportunity.
July 2018
Reddish Vale High School hosted an exciting summer fair on the 15th July 2018 12-2pm at Reddish Vale High School. They had lots of things going on from dog shows, sports and bouncy castles to crafts, food and live music!
We were excited to have been involved with this event. where we showcased students work within construction We are still taking orders for a range of wooden garden products which will be created by our wonderful vocational students.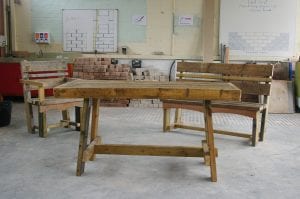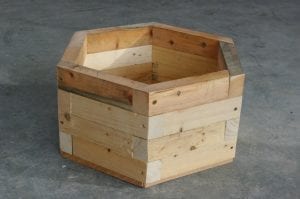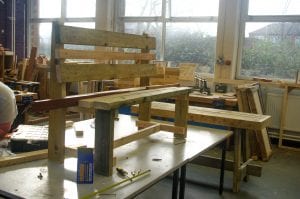 for further details or to order wooden garden products please email davedriver@broadstonesschool.co.uk
  1